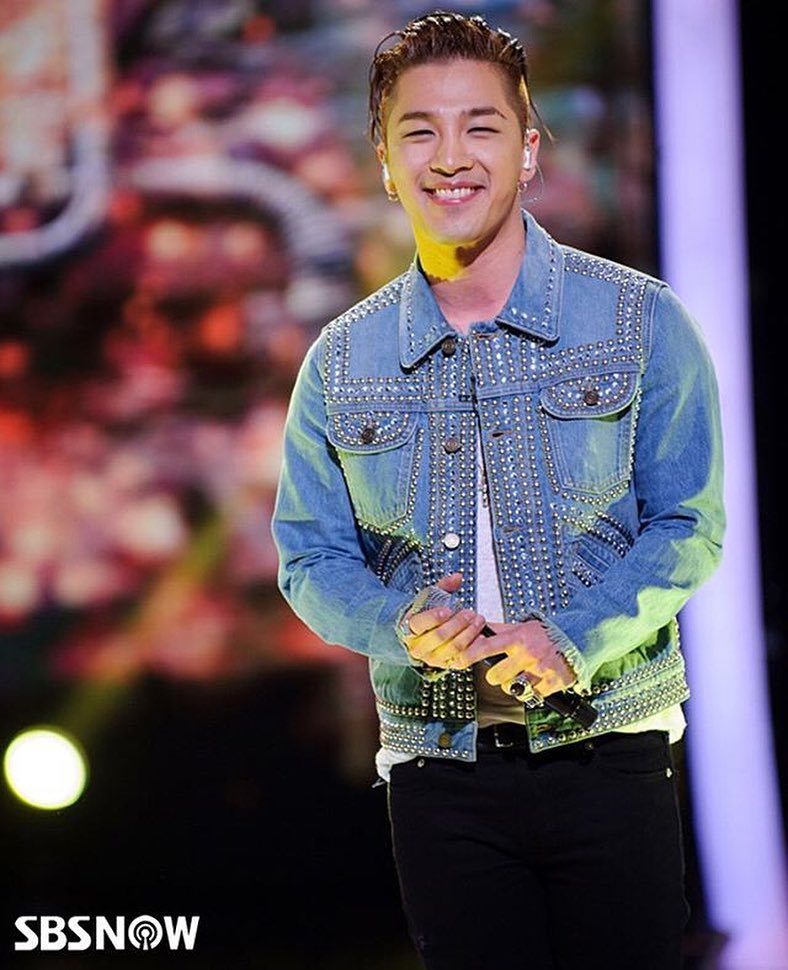 TAEYANG Sang His First Duet with a Female Singer on Fantastic Duo, and the Performance Won the Highest Score
TAEYANG sang his very first duet with a female singer on SBS's Fantastic Duo, and it was perfect.
On April 24, the second episode of SBS's Fantastic Duo was aired. The episode featured Lee Sun-hee, Im Chang-jung, Kim Bum-soo, and TAEYANG competing to become the "fantastic duo".
The second team to go on stage was TAEYANG and Lee Seo-jin, a.k.a. "Master of Rhythm From Daejeon". Before their performance, TAEYANG commented, "I've never sang a duet song with a female singer throughout my whole career. I think I would be able to learn a lot from today's performance. It will be a very meaningful."
Then, TAEYANG and his partner sang TAEYANG's "EYES, NOSE, LIPS" as if they are lovers madly in love but not together anymore. They sang in heart-melting voices looking into each other's eyes all throughout the performance. They truly owned the stage. Even before the song ended, huge cheers came from the audience.
After their performance, Jeon Hyun-moo said, "When TAEYANG walked to his partner while singing, I'm a man but even I thought he looked so sexy." Jang Yun-jung commented, "They sounded as if they became one."
TAEYANG thanked his partner, "I was nervous watching other performances, but I was relieved after seeing my partner sing. I relied on her a lot actually."
They received the highest score of 289 points and became no.1 winning against Im Chang-jung.
TAEYANG Sings "EYES, NOSE, LIPS" on Fantastic Duo, and His Ad-libs were Dazzling
TAEYANG performed "EYES, NOSE, MOUTH", and his ad-libs enthralled the audience.
On April 23 episode of SBS's Fantastic Duo, TAEYANG sang "EYES, NOSE, LIPS" along with his partner, whose nickname was "Master of Rhythm from Daejeon".
It was his first time doing a duet with a female singer, but he and his partner sang "EYES, NOSE, LIPS" in great harmony, creating a whole new version of the song.
TAEYANG ad-libbed when they got to the end of the song, which was enthralling to listen to.